RPM data management
Our Data Science Team pursues efficient formation work to ensure high-quality data management.
DM operations include CRF preparation, system setup, data entry, logical/manual check, CSV implementation, coding, database lock, etc.
Biostatistics include in-depth analysis and reporting, SAS dataset creation, coding, query form creation, randomization, and dynamic drug allocation, based on the contracted scope of work.
Data management business process
In the clinical trial process, the blue frame below is our data management work.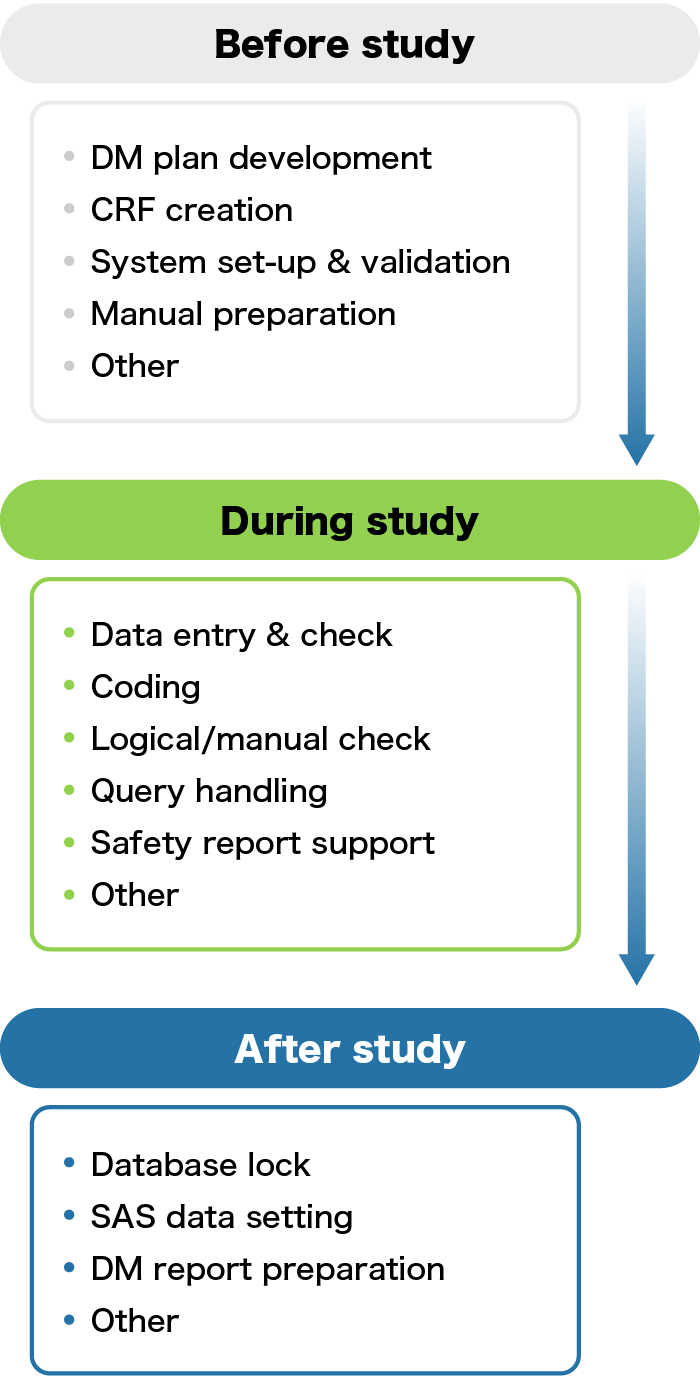 Introduction of RECS (a proprietary EDC system)
We provide highly reliable RECS (original EDC system) in our data management service.
EDC system using remote desktop service
Excellent cost effectiveness
Short construction period
Same image as paper
Compatible with smartphones and tablets
Equipped with public function (detailed management of Audit function)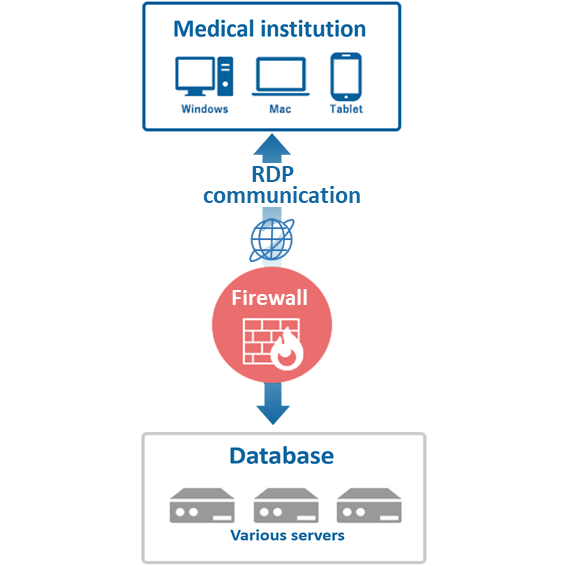 What is an

EDC system

?

Electronic Data Capture. A system that digitally collects and manages clinical trial data. RPM provides a proprietary system (RECS) with high reliability and convenience.
Registration / allocation work
It is a business to carry out allocation by comparison between groups in clinical trials.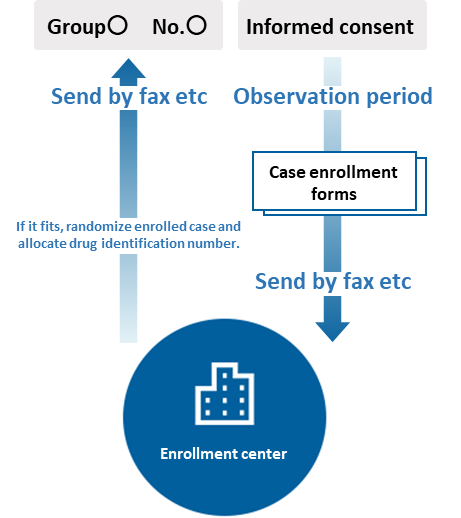 The main contents of the allocation work are as follows.
Creation of registration work procedure manuals, etc.
System construction
Data entry
Data check (logical check / manual check)
Dynamic allocation (available with RECS original system)