MONITORING & STUDY MANAGEMENT
Study management at RPM ensures a good interface with medical institutions and sponsor companies.
Our certified Clinical Research Associates (CRAs) and Monitoring Leads (MLs) are well-trained and specialized in ICH GCP, protocols, operating procedures, and relevant knowledge.
Project Manager takes the initiative in overseeing overall study conduct (scope, timeline, cost), as well as proactive issue-control
Our project team also responds to decentralized clinical studies. RPM acts as an interface for the sponsor-investigator-CRO triangle, moving the project toward completion as expected.
RPM Monitoring Activities include (based on the scope of work);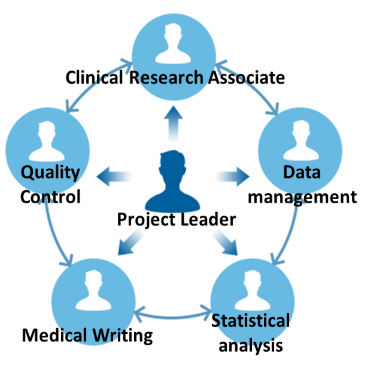 Our clinical operation teams ensure the standardized but tactful monitoring services
Feasibility survey, selection of medical institutions/investigators per protocol
Explanation and agreement on study protocols
Preparation of clinical trial contract with medical institution
Study drug allocation/retrieval procedures
Confirmation of protocol adherance
Collect and check case report forms
Direct access to study data
Procedures for completion/termination of clinical trials